Gary: I have written F,G and now H while spending March in the State of Utah, St. George to be exact.  Gorgeous place, nice people, great golf and good food. 
The Reference Book is still the same;
Hall,Larry

/ Hamlett Ohio, left us in 97 age 57 / This song was a Contest Song on CHUM Radio in Toronto. They could not find a winner, as they only played 3 notes.  I knew the song, but I had a job, so I told my mother who was home in the mornings, she called early, like an hour before the contest, she told them the answer, they wanted it gone (To win you had to have name and artist, that's what I do), she waited the hour and won.  It was only $100 but in 62 that was a big deal and it was nice that my mother won.
# 15 BB / Dec/59 /

Sandy

/
Halos/The

(backup group on Pretty Little Angel Eyes, Cutis Lee, produced by the great Phil Spector) New York City /
Hamilton/Bobby

/ Long Island NY /
# 40 BB / Aug/58 /

Crazy Eyes For You

/
Hamilton/Russ

/ Liverpool England/
# 4 BB / Aug/57 /

Rainbow

/
Harris/Betty

/ Birmingham Alabama /
# 23 BB / Oct/63/

Cry to Me

/
Harris/Major

/ Richmond Virginia /
# 5 BB / Apr/75 /

Love won't let me Wait

/
Harris/Richard

/ I did not like this song, but I was a minority / Limerick Ireland /
# 2 BB / May/68 /

McArthur Park

/
Harris/Rolf

/ Perth  Australia / Not a favourite, but again I was in the minority /
# 3 BB / June/63 /

Tie Me Kangaroo Down Sport

/
Harris/Thurston

/ Indianapolis/ left us in 1990 backing vocals the Sharp who became the Rivingtons/
# 6 BB / October 57 /

Little Bitty Pretty One

/ 
Havens/Richie

/ NY Black Folk Singer left us 2013 /
# 16 BB / Apr/71 / (Beatles Song)

Here Comes the Sun

/
Hawkins/Ronnie

/ (I am a huge fan, been to many concerts) Huntsville Arkansas, then moved to the Toronto area for most of his life/
# 26 BB / Sept/59 /

Mary Lou

/
from the 60th Birthday concert (I was there) considered by most experts to be "The" concert of the 90's. 
Heatherton/Joey

/ Rockville Centre NY /TV/Movie Actress/
# 24 BB / July/72 /

Gone

(not as good as the original) /
Henderson/Joe

/ Como Mississippi /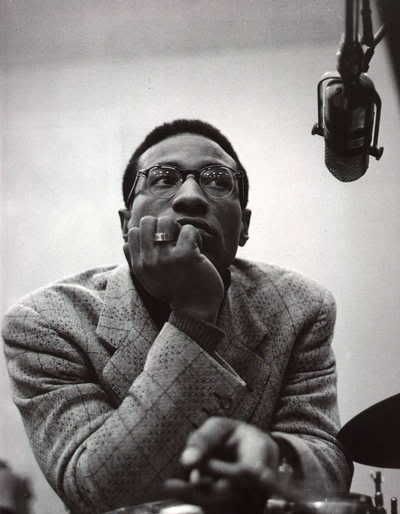 # 8 BB / June/62 /

Snap your Fingers

/
Hendricks/Bobby

/ Columbus Ohio Coasters are the back up group /
# 25 BB /Sept/58/

Itchy Twitchy Feeling

/ Live 2013
Hendrix/Jimi

/ Seattle, left us in 1970 at 27 /
# 20 BB / Sept/68/

All along the Watchtower

/ live
Hill/Bunker

/ Washington DC /
# 33 BB / Oct/62/ 

Hide & Go Seek Part 1

(with Link Wray and the Wray Men) /
Hillside Singers/The

/ The Coke Commercial sued by everyone /
# 13 BB / Dec/71 /

I'd like to teach the World to Sing

/
Holden/Ron

/ (another favourite) Seattle/
# 7 BB / Apr/60 /

Love You So

/
/ With the Thunderbirds / 
Holland/Eddie

/ Of course 1/3 of Holland/Dozier/Holland, the Motown writing machine /
# 30 BB / Mar/62 /

Jamie

/
Hollywood Argyles

/ Gary Paxton for Skip and Flip was still under contract, so the Hollywood Argyles were born /
# 1 BB / June/60/

Ally-Oop

/ Live on Dick Clark
Holman/Eddie

/ Norfolk VA /
# 2 BB / Jan/70 /

Hey there Lonely Girl

/
# 2 BB / May/73 /

Playground in my Mind

/
# 12 BB / Oct/67 /

Let it out (let it all hang out)

/
Hondells/The

/ written by Brian Wilson and their version is the best/ studio group LA/
# 9 BB / Oct/64/

Little Honda

/ Shindig
# 5 BB / Oct/64/

Have I the Right

/ Shindig
Hot Butter

/ actually Stan Free (Moog Synthesizer player) /
# 9 BB / Aug/72 /

Hot Butter

/
# 23 BB / June/65 /

Oo Wee Baby, I love you

/
Hughes/Jimmy

/ Florence Alabama / left us in 97 /
# 17 BB / July/64 /

Steal Away

/
Human Beinz/The

/ Youngstown, Ohio /
# 8 BB / July/64 /

Nobody but Me

/
Humphrey/ Paul and his cool aid Chemists

/ Detroit R&B drummer/
# 29 BB / May/71 /

Cool Aid

/
–o–