By Gary:
My Fellow Bloggers, please indulge me with this post, Gary.  I started taking guitar lessons two years ago at age 74.  I learned enough chord progressions to play most of the songs from the 50's, because they were written by using 3 to 5 chords.  While taking lessons I also indulged my passions for blues and delved into the base of a lot of 50's Songs, 12 Bar Blues. 
Now I have asked my partner Russ, to explain this progression to you in layman's terms. He is the real musician in our partnership.  He will explain, it's source and why it is the basis of so many Rock and Roll songs.
By Russ:
Structure of The Blues
A fundamental element of most blues music is its rhythm. You may find your foot tapping to the steady beat and this has a lot to do with its feel (groove). Thinking 1,2,3,4, 1,2,3,4 is a basic way of listening to the Blues and understanding its flow.
Without getting too technical, in a typical Blues song every four beats (1,2,3,4) = one Bar.
Here is an example of a blues rhythm that goes for 4 Bars (16 beats).
Could you notice the 4 Bars going by?
Another feature of most Blues songs is that every 4 Bars represents a phrase of singing or playing. As an example, Jimmy Reed's song "Baby What You Want Me To Do" has his mouth harp solo expressed as 3 phrases of 4 Bars each.
1st 4 bars:
.
Next 4 bars:
.
Last 4 bars:
.
Putting Jimmy's harp solo all together (12 Bars) we have:
.
The first Verse of Reed's song is 12 Bars:
.
Then comes his second Verse, another 12 bars:
.
Then comes his harp solo, followed by his closing Verse.
Here is the song in its entirety: Jimmy Reed – Baby What You Want Me To Do
12-Bar Blues
It seems "12-Bar" is the most common form of blues. You can hear the passage of these 12 bars as a distinct pattern and that repetition is one of the things that make blues music familiar and easy to enjoy.
Here are two examples of 12-Bar Blues:
Big Joe Turner – Flip Flop and Fly
.
Pinetop Perkins – High Heel Sneakers
.
8-Bars Blues
Another common form of blues is the "8-Bar"
Elvis Presley – Heartbreak Hotel
.
Ray Charles – Come Back Baby
.
16-bars Blues
Maxine Brown and Chuck Jackson – Something You Got
.
Regardless of 8, 12 or 16 bars, the mood of blues music retains its characteristic recognizable style.
Origin of Blues Music
It is generally known through historical accounts of early American history that traditional blues music originated in the United States around the Mississippi Delta area, just up the river from New Orleans. During the middle to late 1800s, the Deep South was home to hundreds of seminal blues men who helped to shape the music.
No single person invented the blues. How it began is not well documented but it is known that it was heard in a lot of work songs chanted by the slaves. There was a call-out and response when they worked, as a means of dealing with the toil and suffering. Being a simple form of music it spread to Juke joints and other places of congregation.
Once the Delta blues made their way up the Mississippi to urban areas, the music evolved into electrified Chicago blues, other regional blues styles, and various jazz-blues hybrids. A decade or so later the blues gave birth to rhythm 'n blues and rock 'n roll.
Gary: I picked two songs as an example of 12 Bar

Blues

and they just happen to be
favourites of mine and two of the songs are in the top 500 songs that shaped Rock and Roll.
The two Songs I picked are:
Big Boss Man

/ Recorded by Jimmy Reed in 1960, but curiously not a song he wrote, it is credited to Luther Dixon and Vee Jay staff writer Al Smith.
Jimmy Reed / Live Big Boss Man 1968 /
.
Hi Heel Sneakers

/ Now this song was written and recorded by Tommy Tucker in 1960 / this is the best version I could find /
and this is the Scott Holt Band 2014 just Rockin' /
.
There are so many versions of these songs I will post my favourites.
Big Boss Man:
My favourite version, other than the original would be

Koko Taylor

from the Jazz and

Blues

experience and two live versions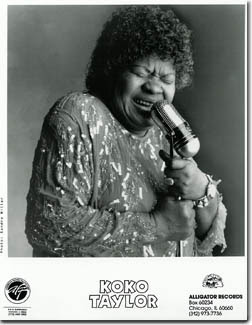 Koko Taylor

/ Jazz & Blues Experience –

Big Boss Man
.
This next version comes from

Jimmy Vaughn

(Stevie Rays Brother) and

Omar Kent Dykes

/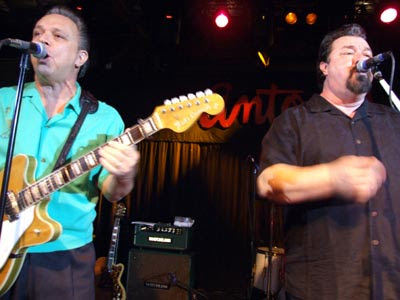 Jimmy Vaughn

&

Omar Kent Dykes

–

Big Boss Man

 
.
This next version, is from one of my favourite Rockabilly singers, "

Sleepy LaBeef

" / live in 2006 /
Sleepy LeBeef

–

Big Boss Man
.
.
Next version, more favourites with

Kim Wilson

(from the Fabulous Thunderbirds) and

Big Jack Johnson

from the Memphis Barbecue Sessions /
Kim Wilson

&

Big Jack Johnson

–

Big Boss Man

   
.
The Last version I will use is by the Old Silver Fox himself,

Charlie Rich

.
The Original was recorded in 1963, but I found a fantastic video that was live from Nashville in 1991. 
.
Strange as it may seem, one of my favourite versions was from an album released in 1965 called Beat and Soul by the

Everly Brothers

. 
They used some of the best LA Session Cats including Glenn Campbell and the Wrecking Crew.  I bought both Rock n' Soul and Beat & Soul, great albums.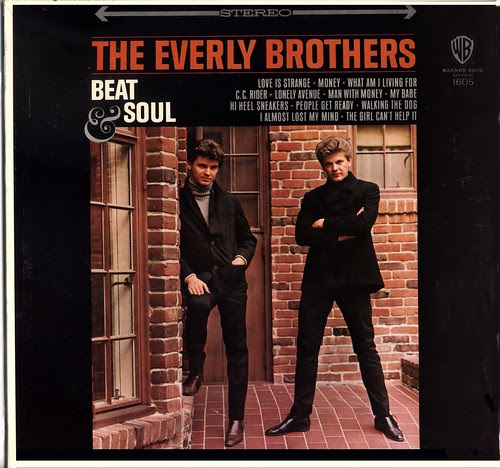 The Everly Brothers

–

Hi Heel Sneakers
.
This one is also different, 1964 Album, British Group "

The Searchers

" and they rocked it.  This is the Live Shindig performance
.
Now this one I'm not sure of.  The Album is the Raindrops and other favourites by

Dee Clark

, the song is on the album, it's great, but it's hard to validate.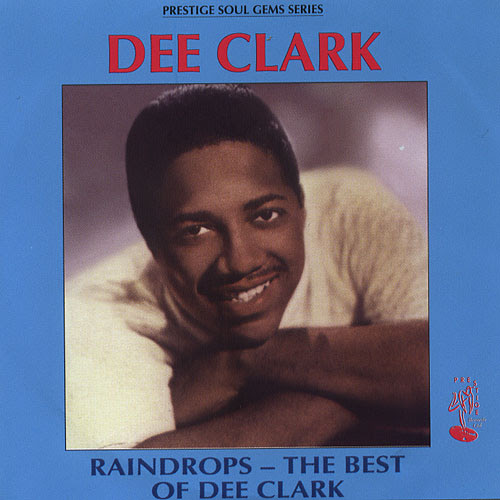 Dee Clark – High Heeled Sneakers
.
Jose' Feliciano has a very different version, it's great.  Live in 1971
.
There are a lot of versions so lets make Rufus Thomas, the last one for this song.  This is off a 1980 Album.
Rufus Thomas – Hi Heeled Sneakers
.
I will add three more songs to validate 12 Bar Blues.
What'd I Say.  This is one of the top 10 songs that influenced Rock and Roll by the great Ray Charles.  Live 1963, San Paulo Brazil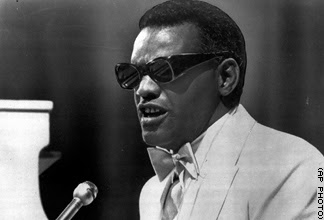 .
Another version I love, is by the late, great Bobby Darin.  Live in London England
.
The last two examples come from one artist, Marvin Gaye and the great Motown musicians, "The Funk Brothers".  Can I get a Witness and You're a Wonderful one.  Here is Can I get a Witness, Live on the T.A.M.I. Show in 1964
. 
Then a long time ago You're a Wonderful One
.
–o–